Let's Modo!
We're on a mission to get more people walking, biking, and rolling in our communities! Whether we're teaching kids how walk and bike safe in schools, or helping busy adults get back into the saddle with a bike challenge, or creating community by hosting safe group rides, our team is committed to reducing carbon emissions and improving community health for all through active transportation.
Modo is powered by Ecology Action
Ecology Action is an award-winning California 501(c)(3) non-profit that's been inspiring sustainable community actions since 1970. Ecology Action creates and implements innovative programs to help people and businesses reduce their environmental impact, while supporting more resilient communities. Learn more at EcoAct.org.
ecoact.org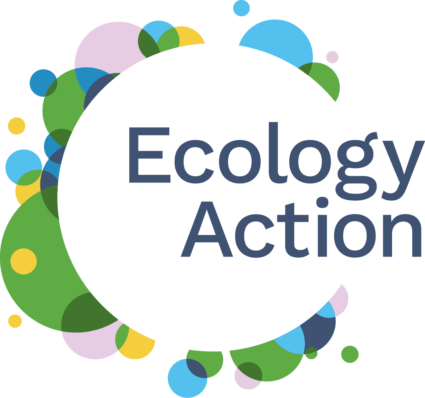 Our Team
30+ and growing! Our team of movers and shakers is teaching kids in schools, planning next generation infrastructure in our communities, leading group bike commutes in Santa Cruz County and encouraging people everywhere to learn, move, and connect through active transportation. See below for a taste of what gets them moving everyday.

Gino Garcia
Outreach Specialist
I think it's great that SRTS planning provides the platform for us as planners to engage jurisdictions and communities and for communities to have a louder voice through proper outreach and engagement about their individual visions for their neighborhoods!

McKenna Maness
Program Coordinator
I feel so fortunate to have the opportunity to do this work. It's really rewarding to get to teach kids how to ride their bikes, how to ride safely, to encourage them to feel like they're making a difference when they ride their bike and choose that method of transportation.

Matt Miller
Sr. Program Specialist
Imagine a day where you have to get to work, visit family, make an appointment, buy food, go to class, or pick up kids…imagine doing it all with a bicycle. All that, while reducing emissions, saving money, lowering stress, and connecting with community. Helping people access biking motivates me every day.

Tawn Kennedy
Program Specialist
Whether riding on quite country roads as a tween, getting to my afterschool job in high school, or taking our toddler on a meandering ride to the playground or a local open space, bikes have long been a tool for fun, freedom, and exploration for me. Bikes open up the world while spreading joy and building community.

Amelia Conlen
Transportation Planner
Many of our streets were not designed for people to be able to walk and bike safely. Our planning work aims to change that, and envisions communities where walking and biking are safe, easy, and joyful ways to get around. My favorite part of my work is when our plans help communities win grant funding to make that vision a reality. It helps me believe that change is possible.

Juan Castillo
Program Specialist
Doing this work aligns with my passion for community work and health and the values I hold dear.

Anastassya Zack
Program Coordinator II
I love walking. It is so nice to try and find new and interesting parts of the streets I see every day on the way to my destination. I am so grateful I get to share that aspect of being a pedestrian with students.

Callie Matthews
Program Coordinator II
Biking is hands down my favorite way to get around. It's a great zero emission alternative that makes me feel alive. There is nothing like the wind in your face to make you truly appreciate where you are.

Piet Canin
Strategic Development Director
I love that Modo is getting more kids and adults on bikes so they can experience the joy, freedom and self-sufficiency of riding a bike around town. They can feel the wind in their face, hear birds chirping and the crashing of the ocean waves while they get exercise and affordable and healthy transportation.

Leann Leon
Program Specialist
I love that I get to work with my Latino population in Monterey County and I get to inform parents about the small changes we can make a to improve our environment.

Margaret Ireland
Art Director
I love being a part of a positive, solutions-focused team. It's inspiring to see how inclusive, thoughtful and pragmatic everyone is in their roles — and indomitable in choosing alternative transportation modes!