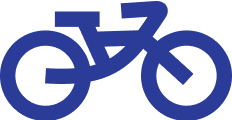 Santa Cruz County
Bike Month Coming May 2024
Bike Month is coming to Santa Cruz County next May! Stay tuned for updates!
Let's roll!
Upcoming Events
Thank you 2023 supporters and partners!
1,261 people participated in Santa Cruz County bike challenges in 2022! 333,534 miles were ridden and 53,390 pounds of Co2 were kept out of the atmosphere. With your support, we know we can do even more in 2023. Let's Ride!